Welcome to the Thomas Downey High School Athletics programs. Competitive athletics are a part of the overall educational opportunities presented to the students of Downey. All students have the opportunity to try out for the various teams offered. Our coaches are sensitive to the variety of racial, ethnic, socioeconomic and religious orientations of our student athletes and they make every effort to assimilate and include all players into the team framework. We are committed to "Pursuing Victory With Honor", a CIF sponsored program in which our coaching staff makes a commitment to developing student-athletes of character.
Throughout the Downey programs, special effort is given so that each athlete will have an opportunity to develop the traits of responsibility, sound values, team work, leadership, sportsmanship, honesty, discipline and physical fitness. We believe that competitive athletics is an arena where students can grow mentally, physically, emotionally, and socially.
We are proud of our athletic programs and traditions. I invite you to campus to attend athletic events throughout the year and support the Knights in competition.
"Once a Knight, always a Knight!"
Stephen Garrett
Athletic Director
Garrett.S@mcs4kids.com
(209) 492-3080
David Sanchez
Principal
Sanchez.D@mcs4kids.com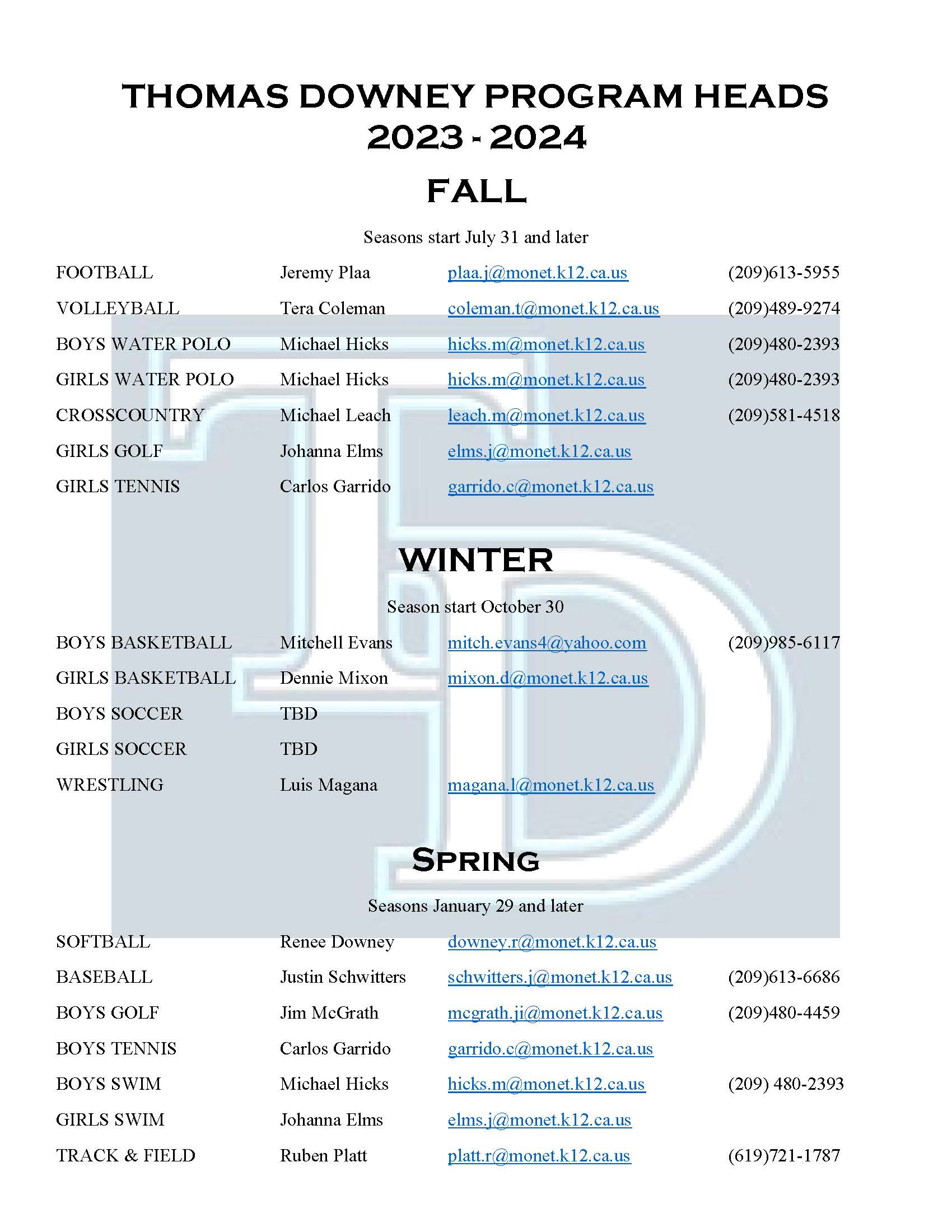 OFFICIAL CIF START DATES FOR HIGH SCHOOL ATHLETICS